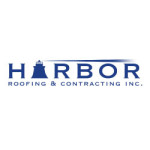 NEW MARCA MEMBER PROFILE:
Harbor Roofing and Contracting
Harbor Roofing and Contracting was started on February 20, 2014 by Doug Portner as a full service roofing company. Doug has been in the roofing business for over two decades.  Beginning in the late 80's in the Philadelphia market, Doug moved to the Washington DC area with his family in the mid 90's while continuing to working in the roofing industry. After working for several roofing contractors, the opportunity presented itself to start his own operation.
What is the significance of  the name Harbor Roofing and Contracting?
Harbor is a safe haven and provides a sense of security in a storm. This is the same feeling that we want our customers to have.
What was Harbor Roofing's first job?
Harbor's first project was two flex space buildings in Annapolis.  This project was the spring board to a successful first year in business.
How many employees does Harbor have and what type of work is done?
Harbor has 11 full time employees skilled in completing low slope roofing, sheet metal,  steep slope shingle and metal roofing .
What sets Harbor Roofing apart from other contractor's in the market?
Our commitment to customer Service is what our company is built on.  Our employees take great pride in taking care of the customer from small repairs to large roofing projects.  If we provide a positive experience for the customer we will continue to be their roofer for a long time.
What other involvement does Harbor Roofing have in the roofing industry and local community?
Harbor is a member of ABC and a proud to be a new member of MARCA!  Personally, Doug has been heavily involved in youth sports programs as a coach and as a board member.  He has participated on several boards within his community, his church and his children's schools.
What do you see is the most challenging issue that Harbor/the roofing industry is faced with today?
The ability to attract young people to the roofing industry can present a challenge.  We need to promote the opportunities for success in our industry both operations and sales.  The roofing industry has been a great career path and allowed me the opportunity to raise five children and send four to college (one left to go). I really enjoy this industry and want to promote the opportunity to others.
What is the most rewarding thing about being a roofing contractor?
The relationships/friendships I have developed over the past twenty plus years with employees, customers and vendors.   It is my hope the next 20 years brings as many strong relationships the last has.