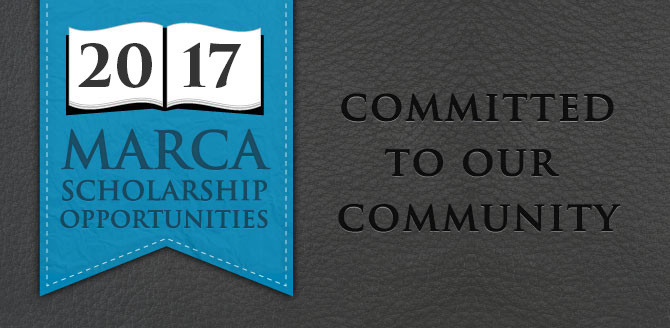 As a member of MARCA, your family, your employees and their immediate family members (spouse and children) are eligible to apply for our 2017 Scholarship Award. We encourage you to announce and spread awareness of this program to all of your employees. It is a wonderful opportunity for an achieving student to assist in funding their higher education.
To make the process easier, we now have two options for submission; you can print and mail the application or scan the completed documents and submit via email.


Click Here to Download the Application, Application Checklist, Evaluation Forms etc.)
Applications may be mailed to MARCA, 732 Deepdene Road, P.O. Box 26219, Baltimore, MD 21210OR emailed to info@marcaroof.com.The deadline for receipt of applications is May 15, 2017.