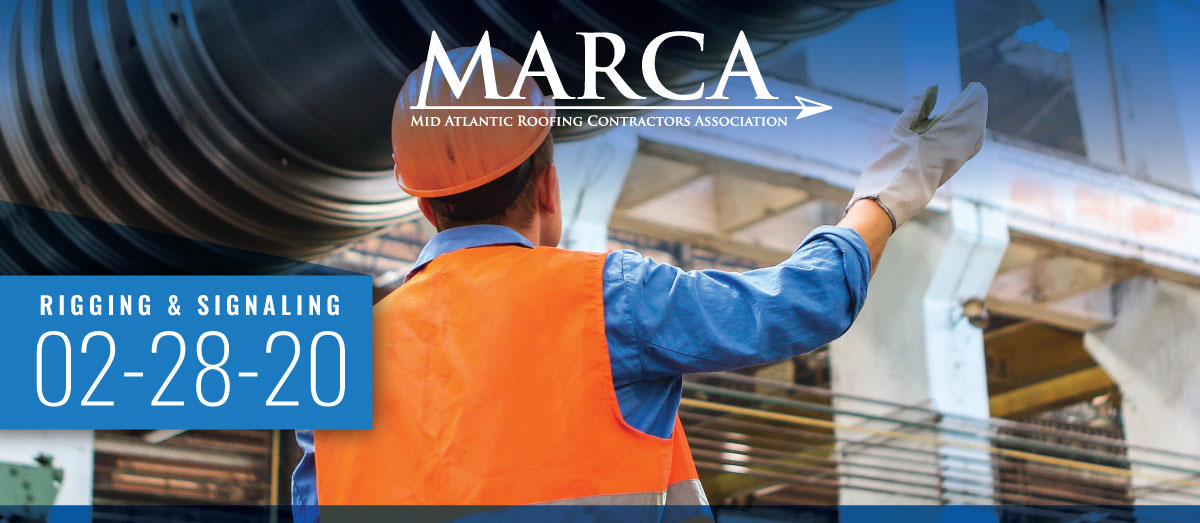 2020 Rigging and Signaling
Learn basic rigging skills and develop effective signaling procedures that ensure the safe transportation of heavy loads and help prevent work site accidents and injuries.
When: Friday, February 28th, 2020
Time: 8am-12pm
Where: Roof Center, Columbia
Sponsor: HMS Insurance
Cost: $10 per person
includes continental breakfast & lunch

Please enter your contact information below and click submit to complete your secure online payment. Visa, Mastercard, Discover, American Express, and Paypal are accepted.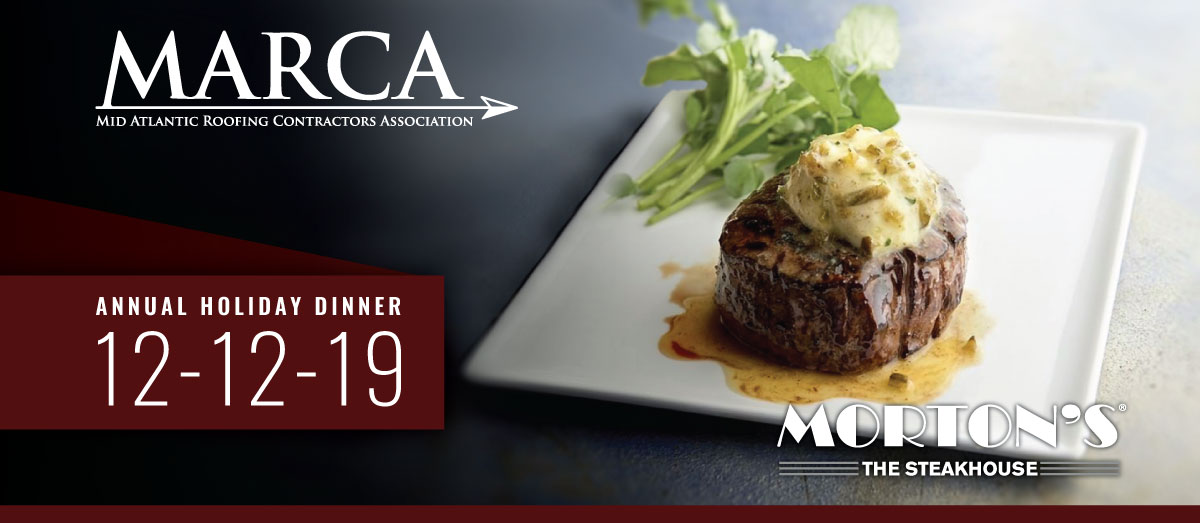 2019 Annual Holiday Dinner Get Ready to Celebrate the Season with MARCA! Our Holiday Dinner is our Tastiest Tradition. When: Thursday, December 12th, 2019TIME: 6:00 PM Cocktails, 7:00 PM Dinner Where: Morton's The Steakhouse 300 S Charles St, Baltimore, MD...