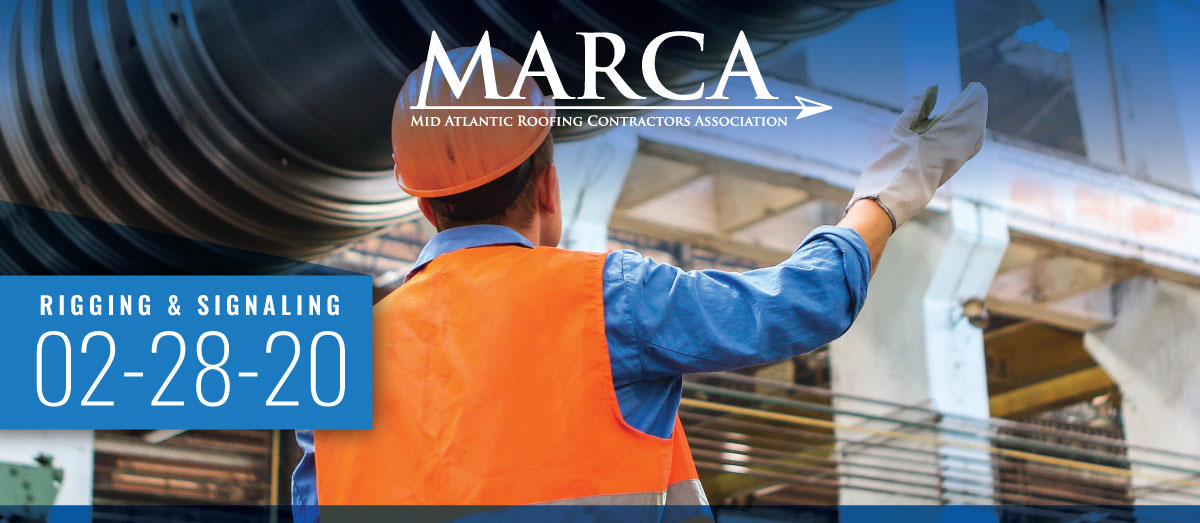 2020 Rigging and Signaling
Learn basic rigging skills and develop effective signaling procedures that ensure the safe transportation of heavy loads and help prevent work site accidents and injuries.
When: Friday, February 28th, 2020
Time: 8am-12pm
Where: Roof Center, Columbia
Sponsor: HMS Insurance
Cost: $10 per person
includes continental breakfast & lunch

Please enter your contact information below and click submit to complete your secure online payment. Visa, Mastercard, Discover, American Express, and Paypal are accepted.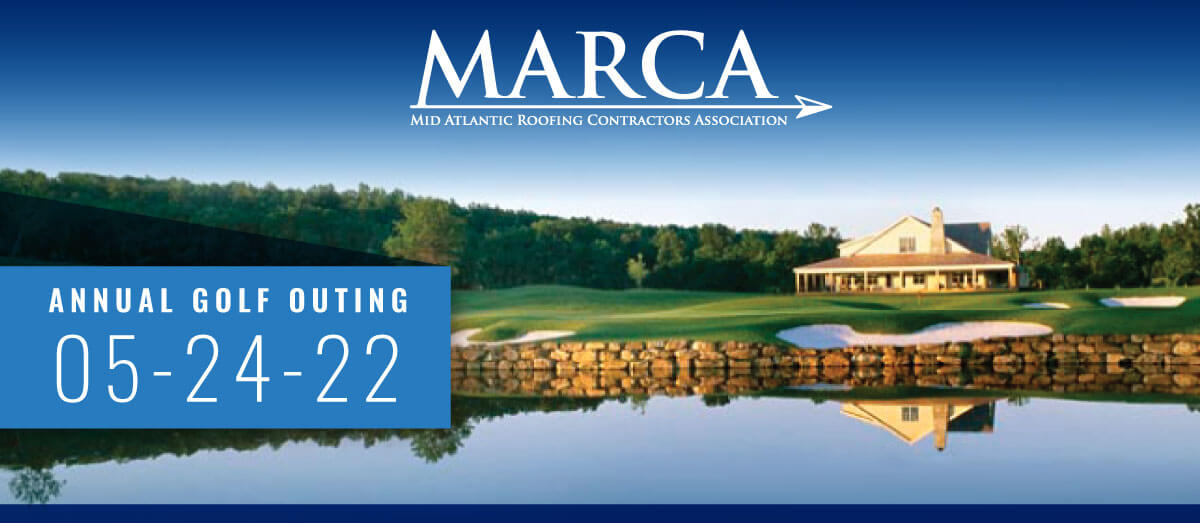 MARCA's Annual Golf Outing + Scholarship Fundraiser Your participation and sponsorships contribute to MARCA's scholarship program!Tuesday, May 24, 20226:30AM Registration8:00AM Shotgun Start(6:30AM-3:00PM) Where: Whiskey Creek Golf Club4804 Whiskey CourtIjamsville, MD...