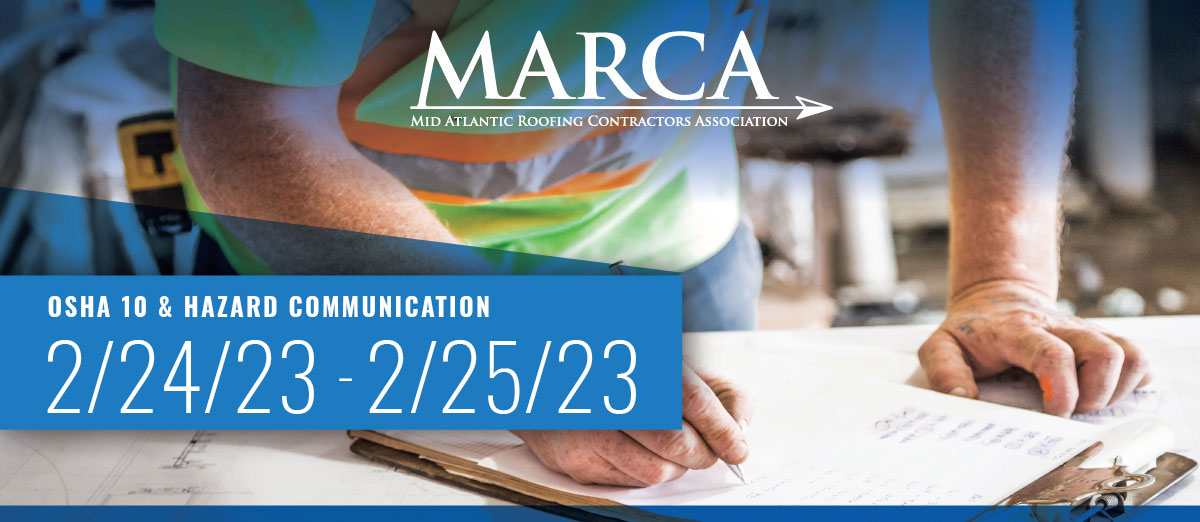 2023 OSHA 10 & HAZCOM Training
Safety First! MARCA wants you and your coworkers to stay up-to-date and in compliance with OSHA.

"The OSHA 10 Training Program provides training on the recognition, avoidance, abatement, and prevention of workplace hazards. Classes also provide overview information regarding OSHA, including workers' rights, employer responsibilities, and how to file a complaint."
When: Friday 2/24/23 and Saturday 2/25/2023
Time: 8am-4pm
Where: Holiday Inn Columbia East Jessup
7900 Washington Blvd, Jessup, MD 20794
Training Provider: HMS Insurance
Event Sponsors: ABC Supply & GARLAND Co.
Cost: $10 per person (includes continental breakfast & boxed lunch)
Class Limit: 20 PPL

Please enter your contact information below and click submit to complete your secure online payment. Visa, Mastercard, Discover, American Express, and Paypal are accepted.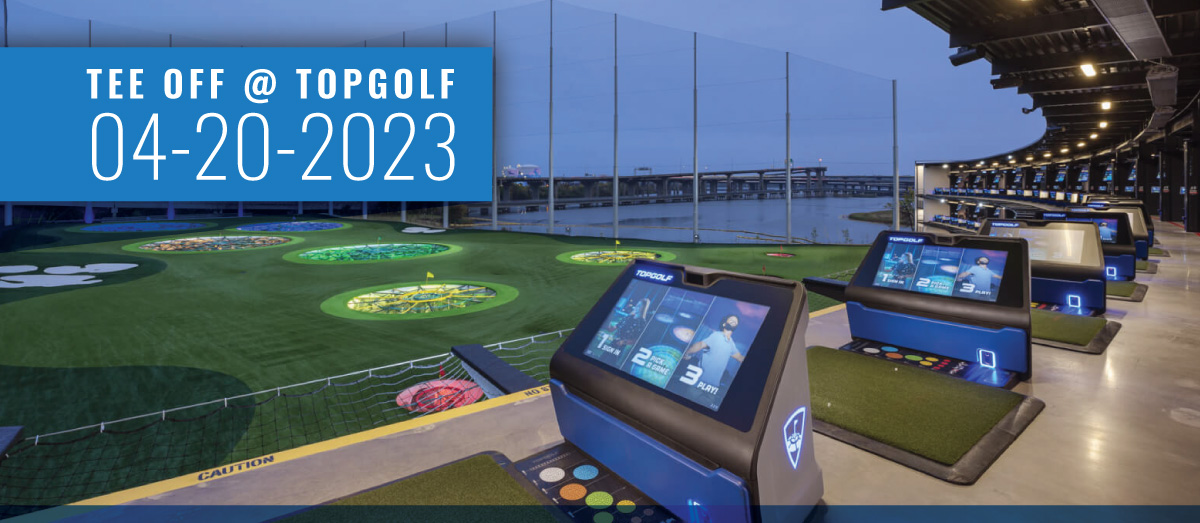 Spring Tee Off@ TopGolf 04-20-23 Join us to celebrate the season and experience the latest in sports technology entertainment. WHEN: April 20th, 2023 (4:00 pm- 7:00 pm) WHERE: Topgolf - Baltimore 1411 Warner Street, Baltimore, MD 21230 COST: $85 (includes 3 hours of...