We want to hear from you.
1320 Cape Saint Claire Rd.
#344
Annapolis, MD 21409
info@marcaroof.com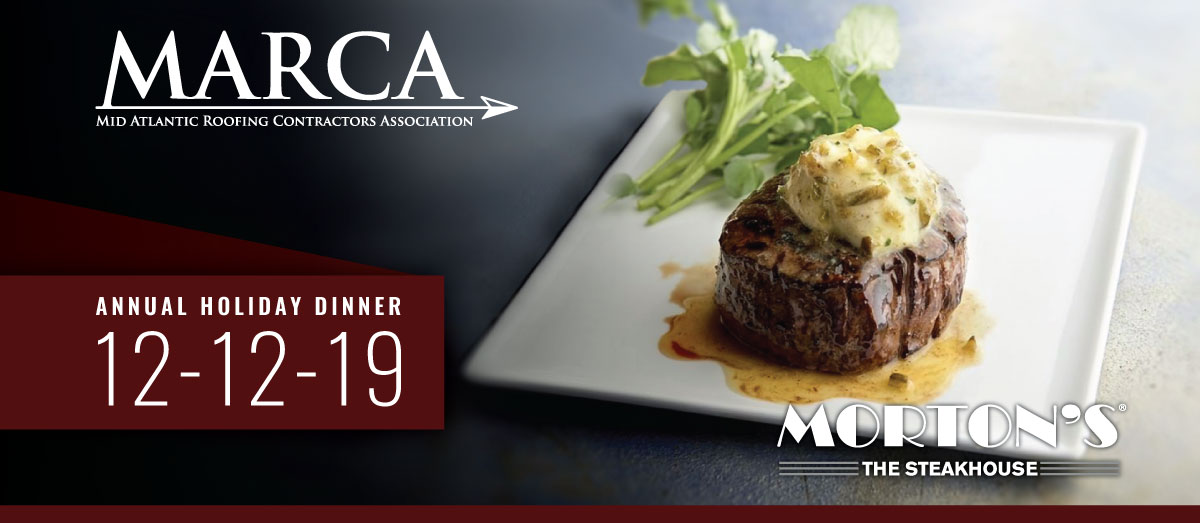 2019 Annual Holiday Dinner Get Ready to Celebrate the Season with MARCA! Our Holiday Dinner is our Tastiest Tradition. When: Thursday, December 12th, 2019TIME: 6:00 PM Cocktails, 7:00 PM Dinner Where: Morton's The Steakhouse 300 S Charles St, Baltimore, MD...