MARCA Scholarship Opportunities
As a member of MARCA, your family, your employees and their immediate family members (spouse and children) are eligible to apply for our 2019 Scholarship Award. This year, two MARCA college scholarships in the amount of $7500 will be awarded – one to a current college student and one to an incoming freshman student.
New for 2019: MARCA is also introducing a vocational school scholarship (for up to $5000) that will be awarded to a current or incoming vocational school student.
Applications may be mailed to:
MARCA
1320 Cape Saint Claire Rd.
#344
Annapolis, MD 21409
or emailed to info@marcaroof.com
*The deadline for receipt of applications is May 31, 2019.
We encourage you to announce and spread awareness of this program to all of your employees. It is a wonderful opportunity for an achieving student to assist in funding their higher education. Click here to view/download a printable flyer for MARCA members to display.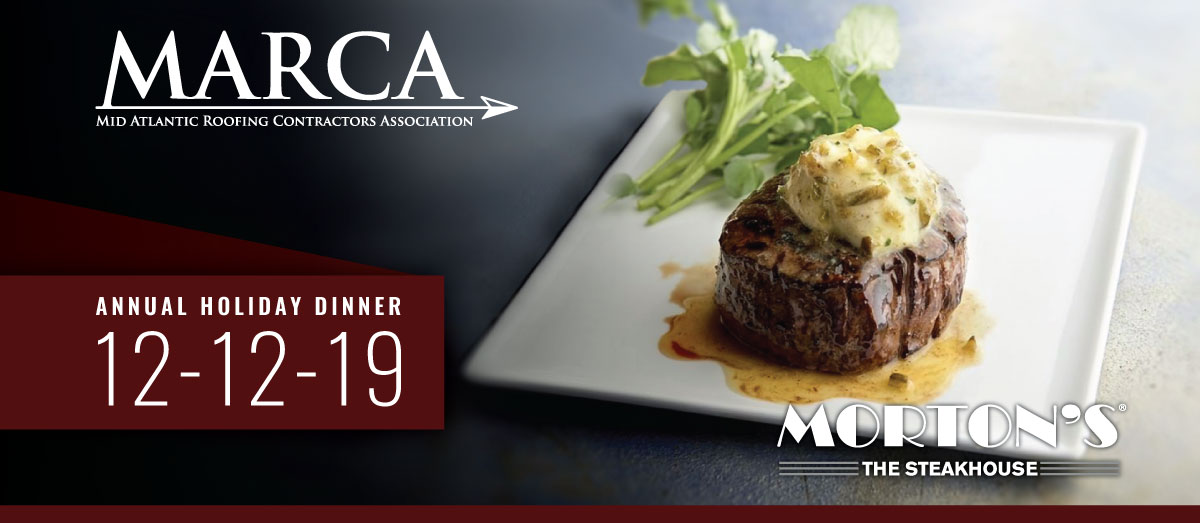 2019 Annual Holiday Dinner Get Ready to Celebrate the Season with MARCA! Our Holiday Dinner is our Tastiest Tradition. When: Thursday, December 12th, 2019TIME: 6:00 PM Cocktails, 7:00 PM Dinner Where: Morton's The Steakhouse 300 S Charles St, Baltimore, MD...