MARCA Scholarship Opportunities
UPDATE: In recognition of the significant challenges created by the current COVID-19 crisis and related health and safety regulations, the MARCA board has extended the 2020 MARCA scholarship deadline until June 15th. 2020. It is our hope that this deadline extension will encourage more MARCA members and eligible family members to apply.
In 2020, MARCA will be awarding $35,000 in educational scholarships!
As a member of MARCA, your family, your employees and their immediate family members (spouse and children) are eligible to apply for our 2020 Scholarship Award. We encourage you to announce and spread awareness of this program to all of your employees (download printable pdf flyer). It is a wonderful opportunity for an achieving student to assist in funding their higher education. Please contact the MARCA board at info@marcaroof.com if you have any questions.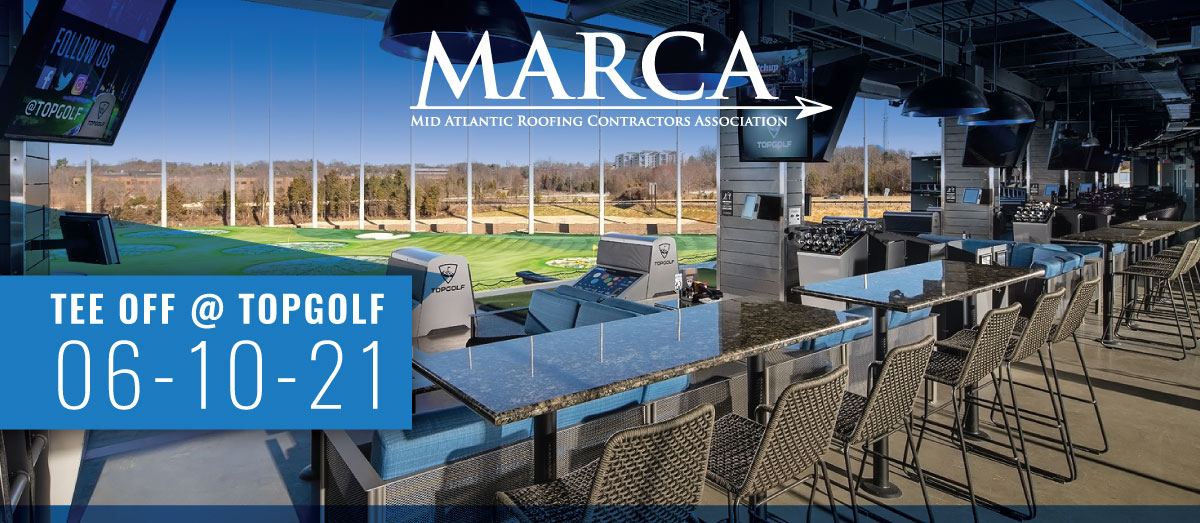 NEW DATE: 06-10-2021 Tee Off @ Topgolf Let's get together to celebrate the season and experience the latest in sports technology entertainment. WHEN: June 10, 2021, 5:00 pm- 8:00 pm WHERE: Topgolf - Germantown20101 Century BlvdGermantown, MD 20874 COST:  $80(includes...